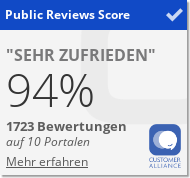 more details
December till March
Try with us the new winter sport trend offroad, allone and in the nature
Hotelvideo
A healthy diet
"Nature is a great pharmacy"

We have been passionate about using as much organic produce from local farmers in our hotel kitchen as possible for many years.

Seasonal produce and regional products, combined to a light, low-calorie cuisine, feature on our menu.

Full of variety and freshness, each menu will hold a new surprise for you.
"Nutritional, healthy food is right at the top of our menu."

Our head chef Franz Absenger, who has been looking after the culinary needs of our guests for 30 years, loves using fresh herbs from the hotel's own garden.

Once a week he invites you to join him in his "pharmacy of nature".

Herbs not only improve the taste of many dishes but they also have many health benefits. Our head chef and herb expert will be pleased to answer your questions.